Events Diary
JCI Yorkshire Day
| | |
| --- | --- |
| Event Type: | Regional Event |
| Venue: | Yorkshire Pie House, Silver Street, Doncaster |
| Date: | 1st Aug, 2015 to 1st Aug, 2015 |
| Time: | 6pm for evening element |
| Price: | £7 members / £10 non-members (cash on night) |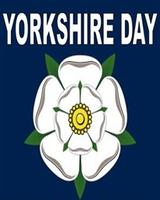 After the success of the 2014 Boat Trip event, JCI Doncaster are again hosting JCI Yorkshire's Yorkshire Day celebrations.
The day element will consist of Regional Forum held at Doncaster Museum (please note this element is by invitation only). Doncaster has been named the host town of Yorkshire Day for 2015 so there will also be a number of events going on throughout the town centre throughout the day which people are welcome to come along and attend.
The evening element will commence at 6pm starting off at the Yorkshire Pie House for some quality Yorkshire grub (included in the price). We will also be given a mini business talk by the owner of The Yorkshire Pie House about the company and it's Yorkshire roots. This will then be followed by a virtual scavenger hunt around Doncaster's pubs. This will be done via Instagram, so don't worry, you won't be carrying round random items like traffic cones! There will also be prizes for the winning team.
The scavenger hunt will finish at around 9.30/10pm at a venue close to the train station, giving people the opportunity to get the last train home if needed.