Events Diary
JCI UK Inspiration Day 2014
| | |
| --- | --- |
| Event Type: | Training |
| Venue: | Holiday Inn Hotel, Barnsley |
| Date: | 1st Feb, 2014 |
| Time: | 9.30am for 10am start |
| Price: | £37.50 each |
Join us to be inspired for 2014!
Come and join us in Barnsley on the 1st Feb 2014 for JCI UK Inspiration Day 2014.
Come and meet your new national board and find out how you can help with the theme for 2014, 'Play your Part', as well as finding out what the rest of 2014 will hold for JCI UK and how you can be involved.
We've two great keynotes for you on the day, followed by a break out session in the afternoon guaranteed to make you move and get to know other JCI members from up and down the country.
Tickets are just £37.50 per person and include Morning Refreshments, Lunch, Afternoon Refreshments as well as reserving your place for the fantastic programme of the day.
To keep up to date with the latest developments for Insiration Day, please add yourself to the Facebook Event Page.
Below there is more information about the speakers we have for the day.
Graham Parker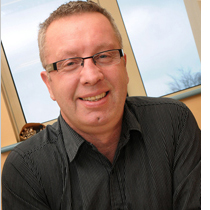 At the age of 16 Graham left school to start work down the mines. After ten years of digging coal and just before his 26th birthday a near death car crash left him with two smashed legs that required more than 30 major operations – two of them lasting over 10 hours apiece . It took him and the specialist help of numerous physicians 12 years to rebuild.
Since that fateful day in 1988 he has gone on to attend three Universities, make programmes for the BBC & ITV, work for several enterprise support agencies and launch his own multi award-winning PR Agency.
His dedication to raising cash for charities has seen him trekking the Andes at 4,000 metres, parachuting from 3,000 feet, walking the Yorkshire Three Peaks in under 12 hours, cycling hundreds of miles and spearheading a campaign to raise £70,000 to build a new war memorial to the fallen from his home town.
His talks cannot fail to inspire and motivate people who need to overcome obstacles. He focuses on who and what people need to surround themselves with in order to face challenges and win. His talks are underpinned with the belief that we all create our own opportunities in life and that, if you create them for others the results will be ten times bigger than ever expected.
Graham's talks are personal and from the heart, they speak of his own journey, his struggles and how he overcame them to achieve his goals. He connects his experience with your own life to inspire you to achieve even more.
John Sanderson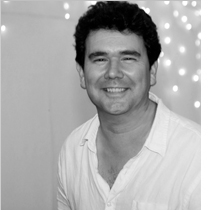 John Sanderson is a musician and composer. As a former school teacher John decided to set up his own business providing Audio for computer games.
John set up Pit Stop Productions Ltd in 1997 and the successful studio provides sound, music and animation products for clients all over the world. Its client list includes big name buyers like Sony, Sega and Rockstar Games.
Pitstop has its headquarters here in Barnsley but has studios and production teams based in London, New York, Paris, Rome, Stuttgart and Bilbao.
John has used his talents to his advantage and now runs a very successful business employing top professionals all over the world.
The Evening
In the evening, for those that want to attend, there will be an evening meal followed by a few drinks. If you would like to attend, please let the organisers know. Exact details will be released once we have an idea of numbers.
Accommodation
For those of you that are travelling a long way to attend, there are a range of hotels available for you to stay at to meet any budget.
Holiday Inn (the venue for Inspiration Day 2014) - Click here for the website
Ramada Encore Barnsley (within walking distance) - Click here for the website
The Fairway (within walking distance) - Click here for the website
Premier Inn (town centre, 5 min taxi ride) - Click here for website
If you have any questions, please e-mail jcibarnsley@hotmail.co.uk